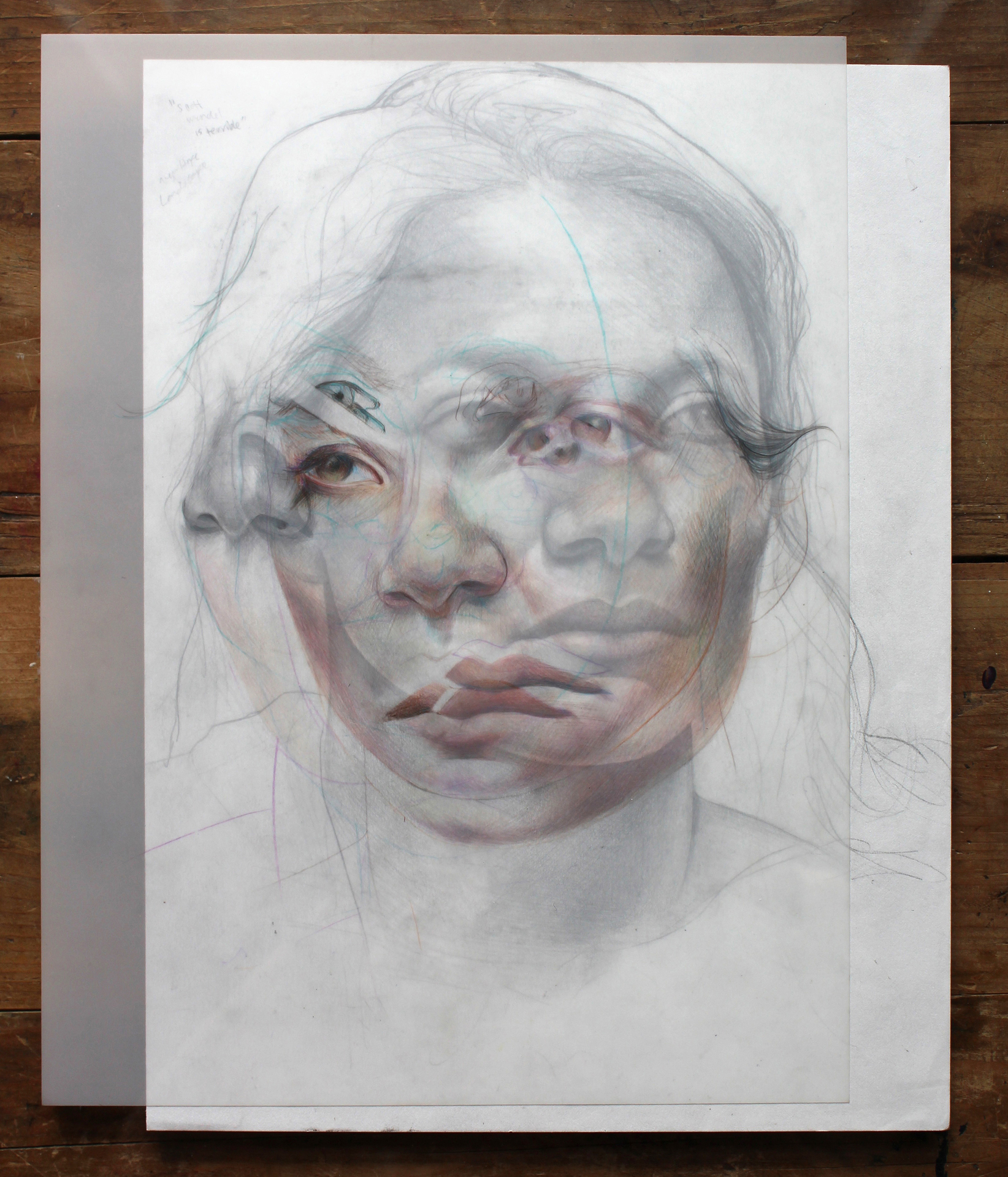 The 3rd Floor of the People's Store
Group Venue
This group exhibition will feature the work of Gary Giordano, Haley Manchon, Kelly Sullivan and Eleanor Voorhees. We're a group of artists working above one of Lambertville's greatest antique stores.
Kelly Sullivan and Eleanor Voorhees have had studios in The People's Store for over 5 years, while Haley Manchon and Gary Giordano moved in later in 2018. Haley & Kelly now share a studio space on "The Other Third Floor", with Eleanor's space just beside them. Gary's studio is on the third floor but is separate from the other three.
Though they work in the same building, their work is very diverse.
Kelly is a fine art oil painter but has also been a pioneer in collaborative art for over 20 years with her FingerSmears™.
Eleanor is a painter who recently pushed her style in a number of ways to include mixed media using found objects.
Haley recently graduated from the Maryland Institute College of Art and specializes in figurative drawings that apply glitch distortion. Regarding the work For Bella, Haley remarked, "Bella was drawn from life over the course of 8 weeks. The inital sketch was completed in pencil, and then color was introduced with the inclusion of duralar. The superimposing of this portrait reflects a personal psychological state that I don't think I could capture in any other way."
Gary's expressive oil paintings can be massive in scale, with layers of marks building up through his process