ArtYard
Partner
62A Trenton Avenue, Frenchtown, NJ 08825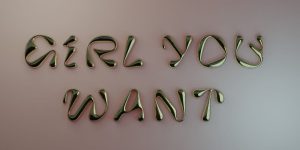 Girl You Want
Saturday, May 1st  – Sunday, August 1st, 2021
Curated by J. Vanessa Lyon
ArtYard is pleased to present, Girl You Want, curated by J. Vanessa Lyon and featuring the artists Genevieve Gaignard, Julia Greenburger, Jen Liu, Josh Rabineau, Wendy and Beatrice Red Star, Karinne Smith, Ivy Stewart, and María Vargas Aguilar. This exhibition inaugurates ArtYard's two story gallery in its newly completed arts center at 13 Front Street overlooking the Delaware River. 
"It's a privilege to have curated ArtYard's inaugural exhibition in this stunning and sophisticated new building—and to have that space inhabited by phenomenal work by artists keenly attuned to the machinations and manifestations of gender in culture and nurture. This is a show about growing up but this is a gallery that is re-envisioned and fully formed—the new ArtYard is poised to continue making gorgeous, thought-provoking, and even more transformative exhibitions."
What do you expect from a girl or want a girlhood to be? How are girls un/made? Are they pieced together, imagined, constructed? Girl You Want examines what girling looks and feels like through a range of representational strategies, from portraiture to speculative narrative; from dress to interiors and the prettified materials of commodification and colonization. In this show "girl" and "girly" are not offered as stable or essential but are rather understood as shifting states untethered to "sex" or even age.
"Through the windows of race, gender, class, sexuality, and dis/ability, people perceive and are perceived," says J. Vanessa Lyon. "Media shapes our assumptions and children are regarded by others and themselves as the good or bad or real or best kind of girl." 
Girl You Want gives onto this fraught expanse of coming of age. In diverse, often subtle, forms the exhibition's nine artists conjure up temporalities that, depending on one's circumstances, can end traumatically, too soon—or imperceptibly—before awkwardly (or seamlessly) segueing into adulthood. While far from comprehensive of the countless embodiments of girlhood and youthful femininity across identity and experience, the exhibition asks: What leaves girls wanting? What do we want from them? What is it like to mature or grow out of girlhood—or to have one's growth undermined by it? Gazing back as we move inexorably forward, this ambitious multimedia show provides an intergenerational response.
J. Vanessa Lyon is an art historian and writer who lives and works in New England. She is the Director of the Visual Arts Lecture Series at Bennington College, where she teaches. She is currently at work on Blackness Thirteen Ways, a book-length study of visual abstractions of race from Rembrandt to Rauschenberg. Lyon received a PhD from the University of California at Berkeley and holds an MA in Religious Studies from the Iliff School of Theology.
Exhibition Opening & Ribbon Cutting Ceremony
ArtYard's Ribbon Cutting Ceremony and the opening of the inaugural exhibition, Girl You Want, will take place Saturday, May 1st at 10:30am. Learn more at artyard.org. Attendees at the Ribbon Cutting Ceremony will be welcomed into the gallery spaces  between 11:00am and 1:00pm in groups of 50 to allow for social distancing. For visits after 1:00 PM and for the duration of the exhibition, the general public is encouraged to make a reservation on Eventbrite to guarantee your desired time slot.