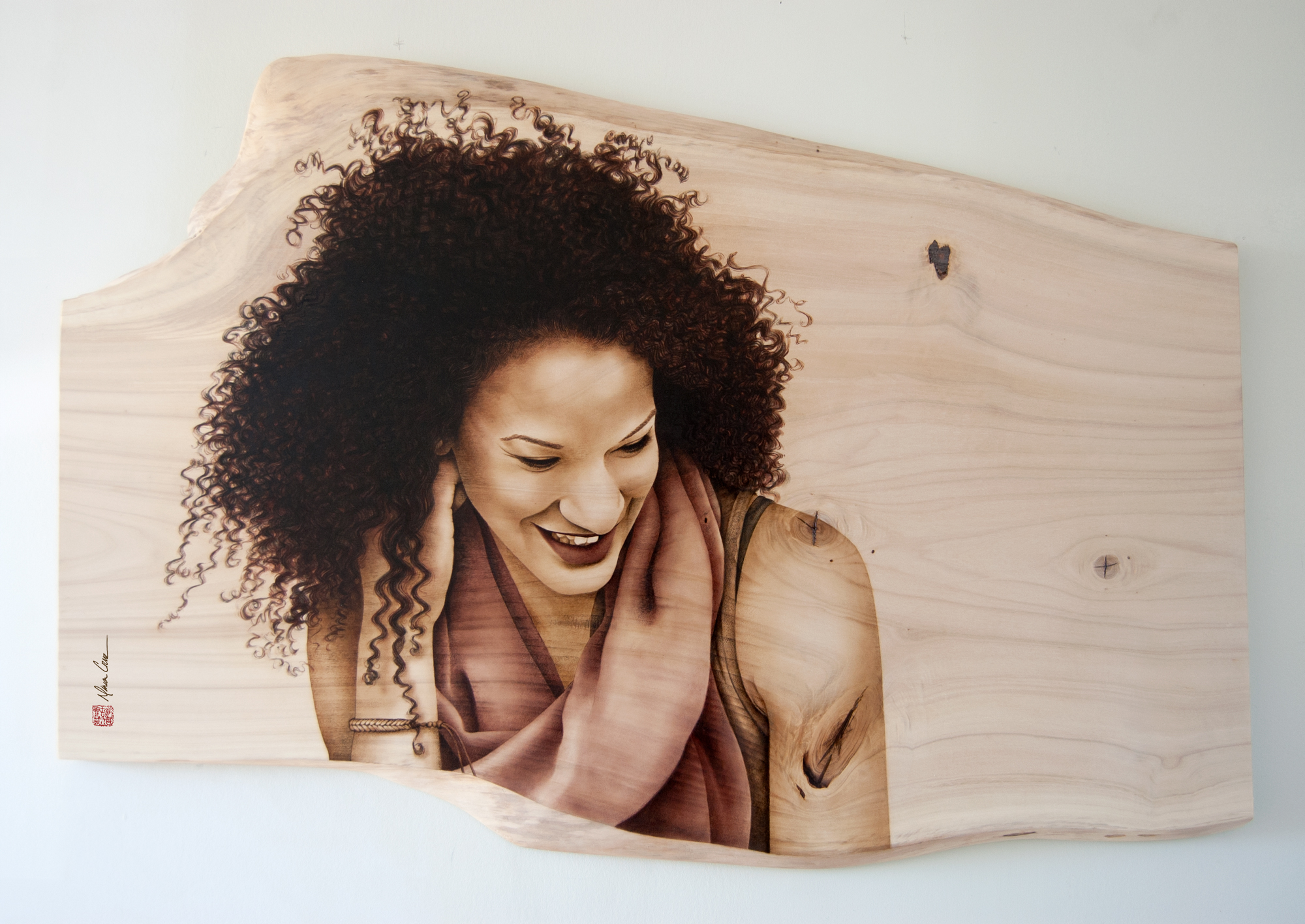 D Nina Cruz
Painting
The tree has always been with me. A steadfast companion no matter where life takes me. My work of over 30 years has culminated into an original method and technique with wood stain. This signature approach uses stain as a fine art medium. Whether a live-edge slab or building something, wood is my canvas.
Finding the perfect slab is a process. I use high quality mills. Preparing the slabs takes care and time. Each one demands something different. In this process I think and imagine the life it lived out as a tree and my stewardship to add more years to its destiny.
Human and natural subjects hold the most interest for me. My work asks the viewer to reconsider something. It could be views on beauty, giving, or the human condition. Whatever it is, the work is asking them to unpack it and reexamine what it might mean to them.
This work is a passion. It has uncovered a trail in my life that started before I could even walk. I'm happy it led me here.