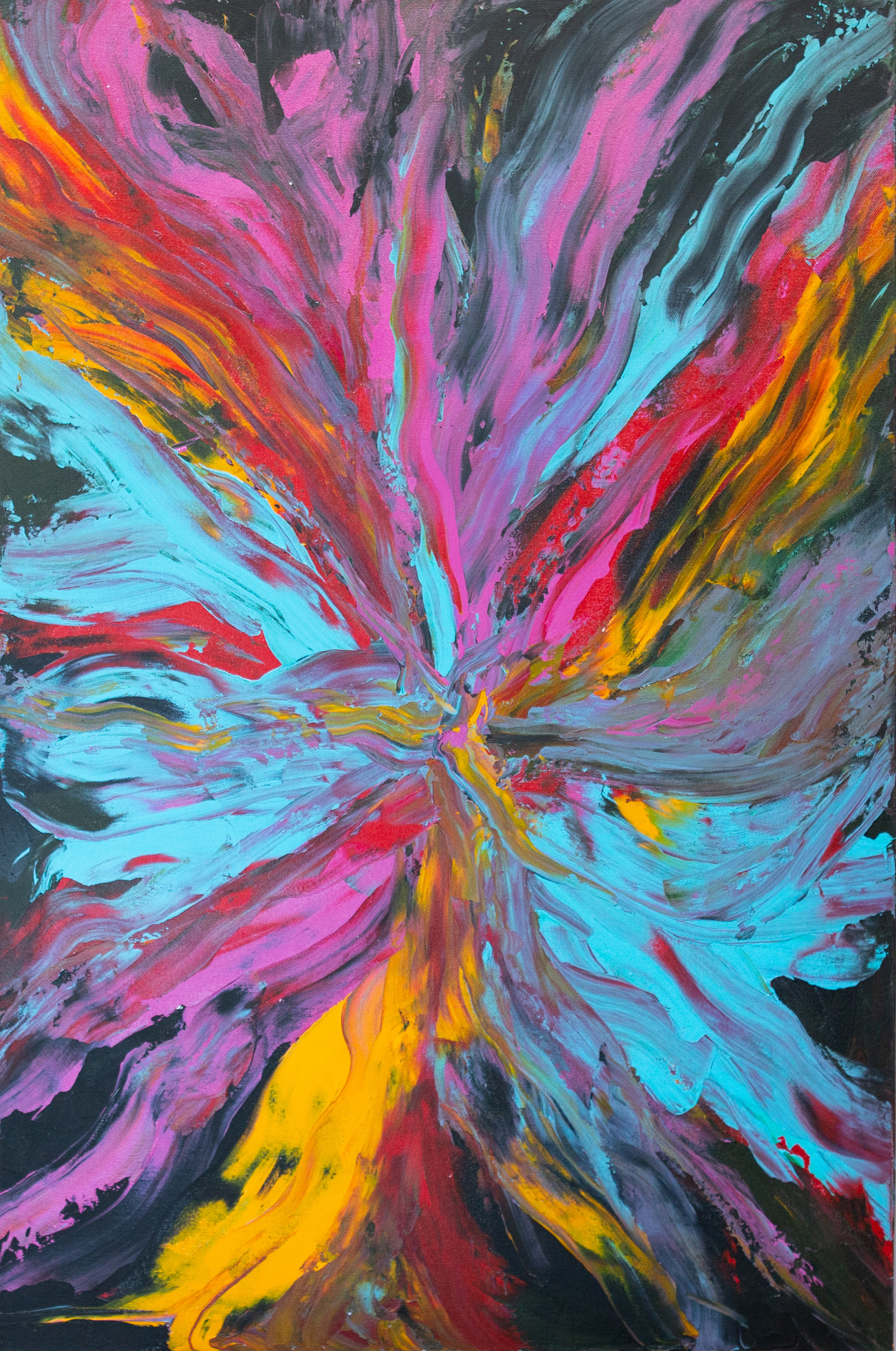 Erika Rachel
Painting
Erika Rachel is self taught and best known for her abstract paintings, but has worked in mediums such as screen printing, collage, and photography.
She's exhibited at respected institutions, museums, galleries, art fairs, and boutiques along the northeast, including The Guild Hall Museum, Ashawagh Hall, and ArtExpo.
Erika works with the public teaching workshops, doing live demonstrations, and partnering with government officials to create experiences and opportunities for community engagement. Some of her public work can be seen in Princeton.
She was invited to speak at WIP (NYC) as a part of their visual artist panel and has worked with brands like Tag Heuer and Chef's Club by F & W.
Her work sits in the private collection of notable art patrons including Lawrence Benenson (MoMA Board of Trustees) and Cyma Zarghami (President Viacom Kids and Family Group).
She has been mentioned in countless newspapers, and featured in magazines L'Etage, Posture, CREATIV and The Princeton Packet.