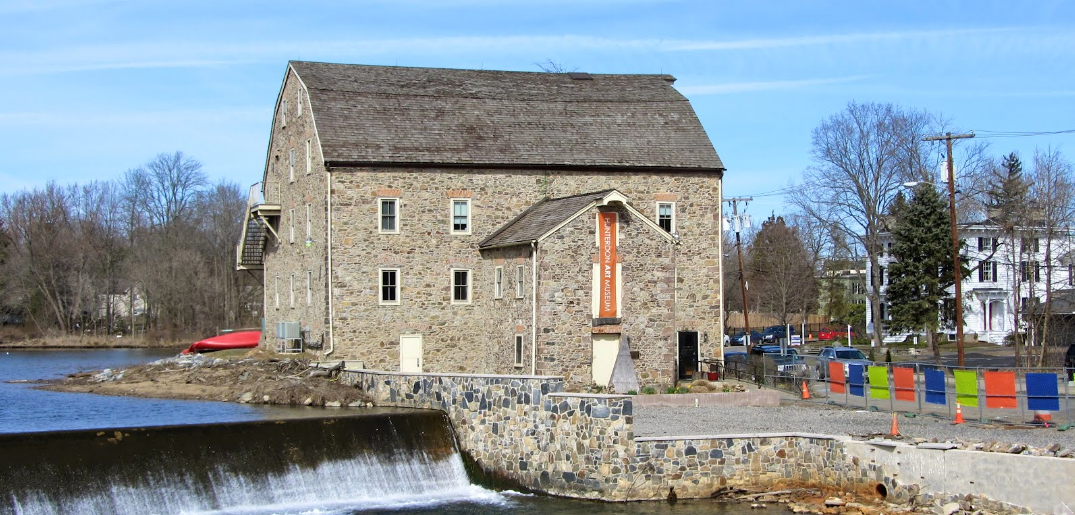 Hunterdon Art Museum - T.H.A.T. Artist Exhibition and Party - FREE - Fri. 5/3 , 7-9
Group Exhibition
Hunterdon Art Museum has partnered with THAT since its inception and is proud to present the third annual exhibition of work by artists participating in the Tour. On Friday, May 3, from 7 to 9 p.m. the exhibition will open with a free reception, open to the public, and hosted by THAT. Food will be served.
The exhibition will also be open on Saturday and Sunday, May 4 and 5, from 11 a.m. to 5 p.m. Please see the Profile page to view work by all of the participating artists.
All artwork in the exhibition will be for sale with 50% of each sale going to the artist, 25% benefiting HAM, and 25% funding THAT's 2020 Tour.
In addition to the exhibition featuring all of the artists on the Tour, an exhibition of six of Hunterdon County's high school art teachers will be part of THAT for the first time. This show, highlighting a sample of the talented teachers who instruct our students, will take place in the Museum's River Gallery.
As noted by the teachers, "This group exhibition will feature the work of RJ Calabrese, Teresa Diaz, Jason Farnsworth, Betty Jacobsen, Chris Larson and Sarah Ruppert. We are incredibly honored and excited to be a part of THAT. We represent a cohort of Hunterdon County High School Art Teachers. It goes without saying that THAT's mission is at the core of what we try to do every day in the classroom… cultivate awareness and recognition for and of the arts. We believe that being a good teacher is an art form in and of itself. But, each of us is dedicated to being a teaching artist. We are potters, painters, sculptures, photographers, and fiber artists. We question, explore, interpret, and sometimes just make. Our art informs our teaching in a way that no textbook can. We are a busy people and we struggle to make time to for our art. This small show is a celebration of all the hard work we do to stay artistically connected and committed to the process. We thank THAT for their work and their support of our programs."
About HAM:
Founded in 1952 in Clinton, New Jersey, on the banks of the South Branch of the Raritan River, the Hunterdon Art Museum is housed in an 1836 mill that is on the National Historic Register. The Museum, a center for art, craft and design, focuses on new and innovative work with the goal of creating dialogue, generating ideas, and sparking creativity. The Museum presents more than a dozen exhibitions by internationally, nationally and regionally recognized artists and offers approximately 300 studio courses and workshops for adults and children and nine weeks of summer art camp annually. The Museum connects people to art in ways that educate, challenge, and inspire.