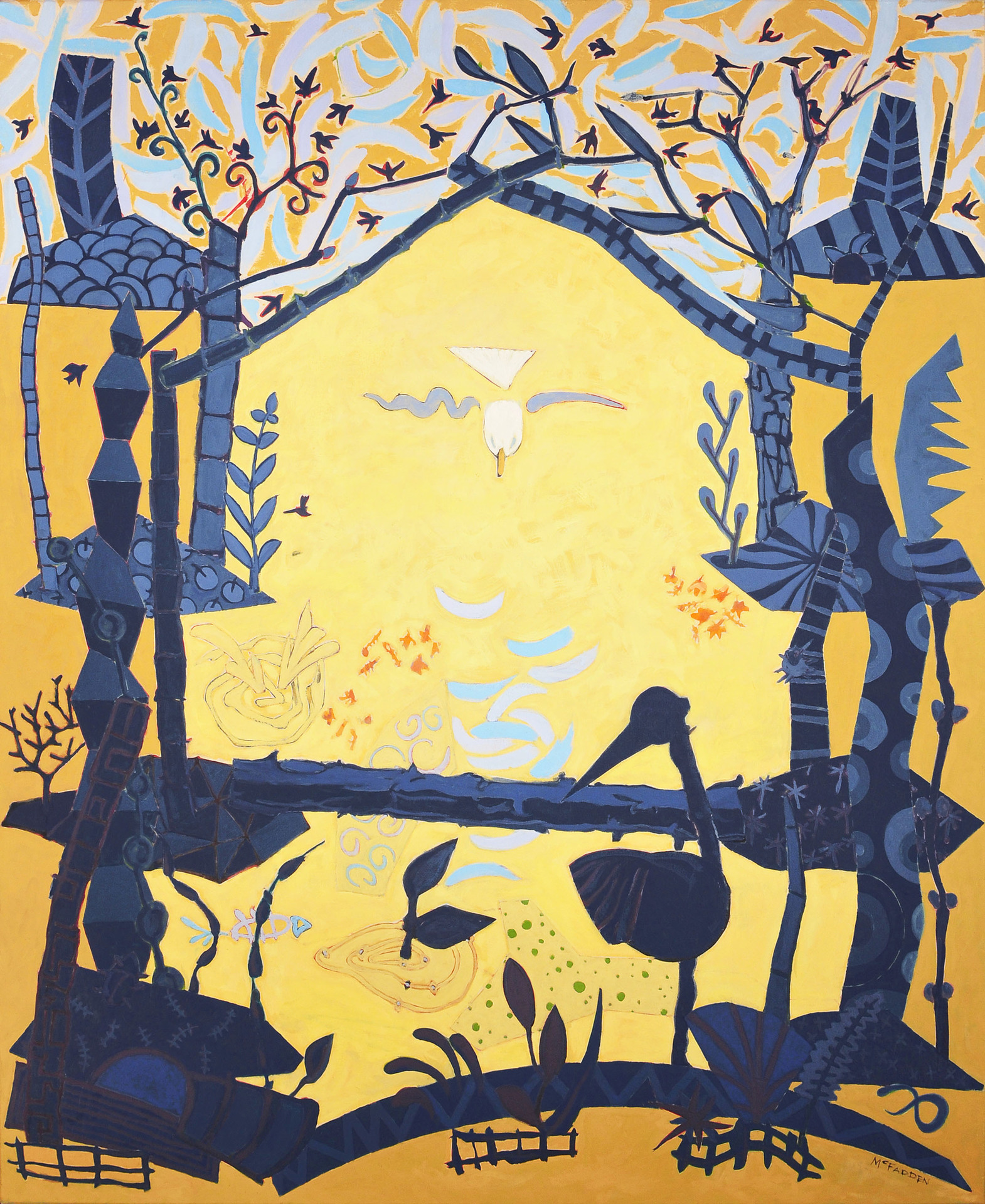 Michael McFadden
Painting
From Clinton drive north on route 31. In 7 miles (12 minutes) you will find Imlaydale Road as the first right hand turn after crossing the bridge over the Musconetcong River.
My images are meant to intensify memory by compressing time and space. They should provide a starting place for imagination. They are unfinished stories that evolve, completed by the viewer's associations.
As an artist, my emotional response to places and events motivates me to re-imagine them in poignant images. The riverside environment where I work often provides inspiration. I also re-imagine traditional themes, like a jazz musician playing standards.
I use sketches and drawings to develop themes, but the final image in my painting is discovered during the process of its construction. Using ink and watercolor on rice paper fragments, I build a vocabulary of parts. I use the parts to create images and compositions. I value improvisation and accidental discovery in this process. As the image develops the parts are glued into place to form a structure for the painting. While painting many choices are made. I want to make those choices honestly and transparently.