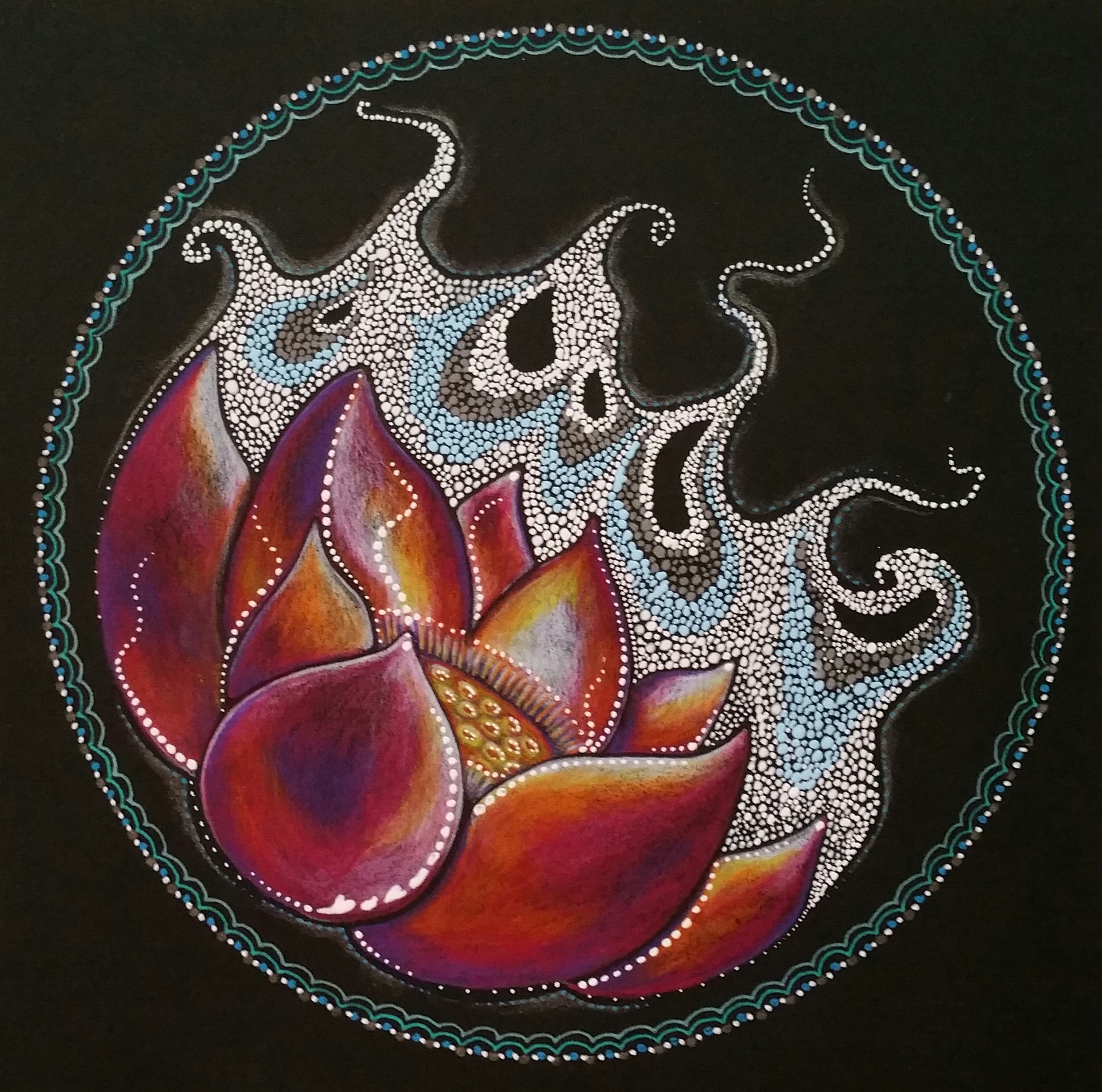 Rosalie Skakum
Mixed Media
Art is my good medicine.
For as long as I can remember, I have been making art. From crayon drawings, to dug up mud holes, to handmade dolls, I have always been encouraged and inspired to create. Art has tenderly given me the space to grow, develop resiliency, and to learn how to bring its gifts to others. I believe wholeheartedly in the practice of art as a way to make sense of our experiences in this life.
My creative mediums have changed over the years and I currently find myself exploring imagery on black paper, paying attention to what emerges from the darkness. Sources of inspiration include the philosophy and practice of yoga, especially themes of connectedness and authenticity.
I have had the privilege to receive formal training in both visual arts and art therapy and have enjoyed the practice of art therapy with adolescents the most. I am most excited to explore the ways that art, mindfulness and yoga can combine into a practice for health and wellness.