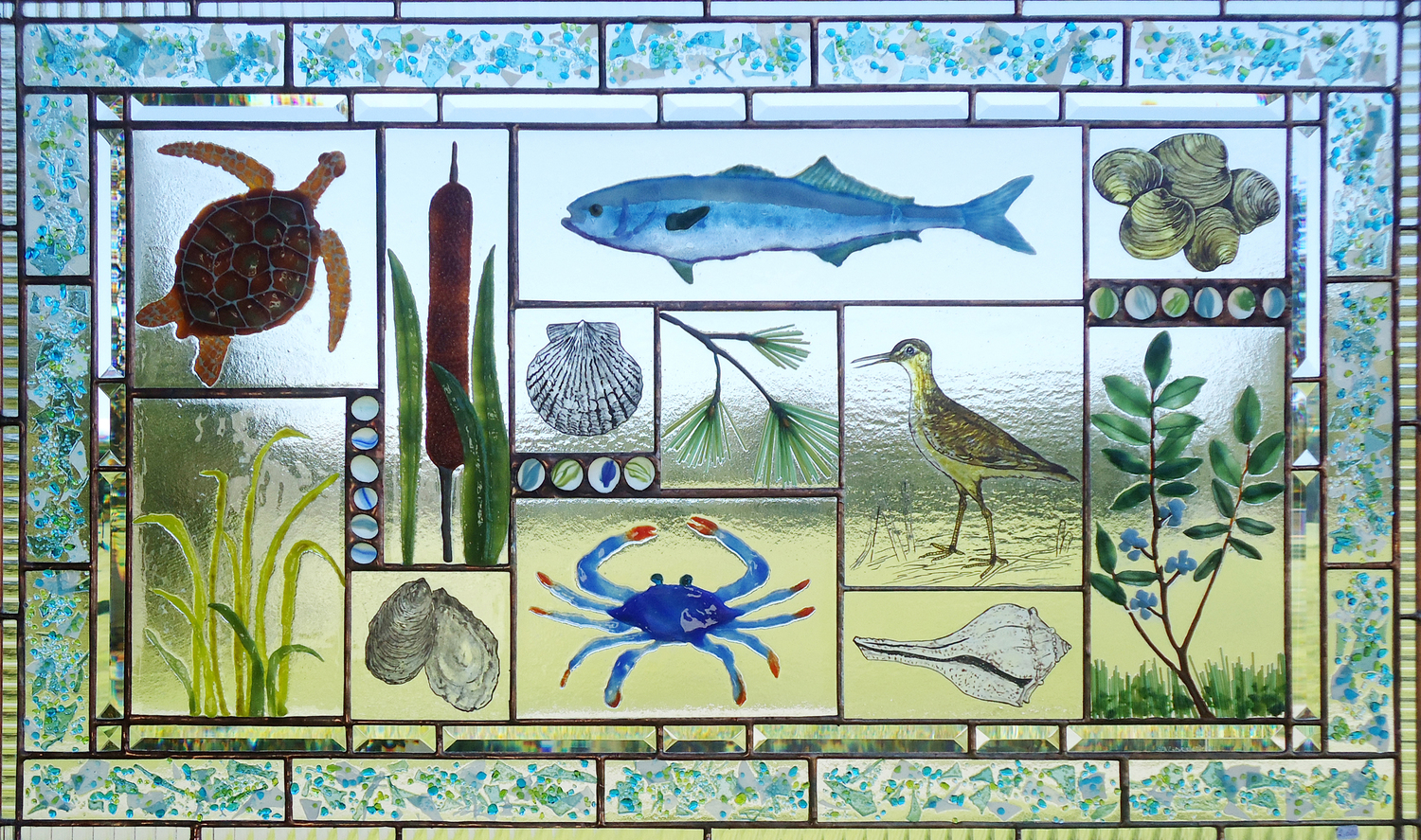 Sunflower Glass Studio
Group Exhibition
This group exhibition will feature the work of Karen and Geoff Caldwell, owners of Sunflower Glass Studio, and friends Jeweler Diana Contine, Woodturner Bernard Hohlfeld,  Weaver Amy Turner and Potter Sheila Watson Coutin.
jeweler Diana Contine, wood turner Bernard Hohlfeld, weaver Amy Turner and potter Sheila Coutin
Since 1978, Karen and Geoff Caldwell have offered fine works of hand-crafted glass created at Sunflower Glass Studio. We combine four distinct and demanding techniques – glass fusing, glass painting, glass beveling and stained glass – enabling us to create richly detailed and uniquely designed pieces that feature botanical scenes, ornate classical designs, arts & crafts styles, along with custom requests from discerning collectors. We are proud to provide our clients with the utmost artist-to-customer attention to assure satisfaction in every detail of our work.
Located in rural Hunterdon County's Delaware River Valley in New Jersey, halfway between the borough of Stockton and village of Sergeantsville, our studio is found in what has been called "a little slice of heaven". We look forward to getting to know you.