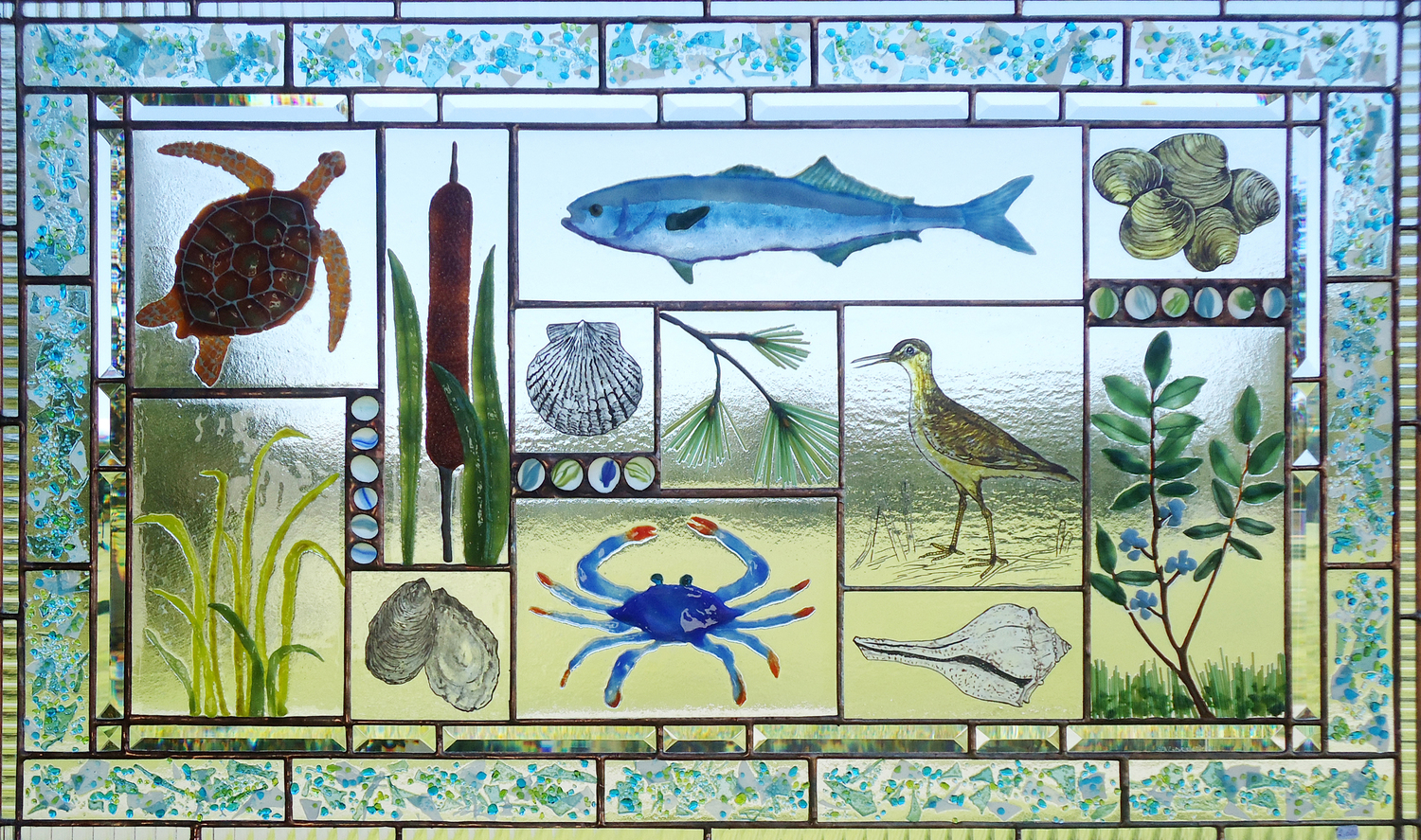 Sunflower Glass Studio
Group Venue
This group exhibition will feature the work of Geoff and Karen Caldwell, owners of Sunflower Glass Studio, and friends Jeweler Diana Contine, (of Dakota Moon) Ceramic artist Susan Wechsler.  The thread that binds these friends together is their love of nature in all of its infinite complexity, simplicity, and beauty.  Despite vast differences in scale and process amongst these three, there exists a symbiotic trinity of artistic vision.
Since 1978, Karen and Geoff Caldwell have offered fine works of hand-crafted glass created at Sunflower Glass Studio. They combine four distinct and demanding techniques – glass fusing, glass painting, glass beveling and stained glass – enabling them to create richly detailed and uniquely designed pieces that feature botanical scenes, ornate classical designs, arts & crafts styles, along with custom requests from discerning collectors. They are proud to provide their clients with the utmost artist-to-customer attention to assure satisfaction in every detail of their work.
Diana Contine of Dakota Moon's artistic jewelry designs, stimulate the mind and spark the imagination. "Inspiration from nature and divine feminine mystique" provide most of the imagery in her jewelry pieces. All designs are handcrafted in fine silver with gemstones and pearls and 22k, as the accents. This alchemy of gems, color, movement and talisman resonates with attention to detail. These pieces are more than wearable art; they are meditations on the spirit of beauty.
Susan Wechsler's ceramic art is a combination of stoneware and porcelain clay using slips, stains, and glazes. It is created with hand-built slabs or woven coils. The pieces are fired to cone 6 oxidation. They are both functional and decorative and includes platters, bowls, cheese plates with matching knives and woven baskets for bread and fruit.