The Hunterdon Art Tour • The First Weekend of May
Artist Studios open to the Public  11 AM-5 PM Saturday and Sunday
THAT is a Self- Guided Tour of ARTIST STUDIOS and GROUP VENUES
Meet our amazing Hunterdon County Artists in their studios or at their group exhibition. 
Printed MAPS are available throughout Hunterdon County  •  refer to the list of locations at the bottom of the MAPS page
CLICK HERE (COMING SOON!) for a Downloadable PDF and a Detailed GOOGLE MAP
Artists will be in their STUDIOS and as well many GROUP VENUES throughout Hunterdon County
Simply click on the images to find our about each artist. To navigate the participants alphabetically, use the DIRECTORY.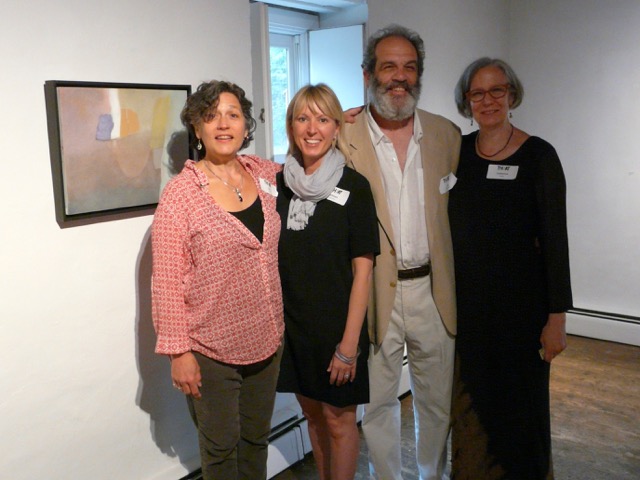 THAT is currently comprised of a small dedicated volunteer group of artists, art lovers and longtime Hunterdon County residents. We have combined our collective passion with a vision toward elevating the cultural profile of Hunterdon County. We believe this project can serve to facilitate collaborative efforts connecting restaurants, hotels, businesses and residents with the Arts. Visitors will be able to enjoy the landscape's natural beauty and be inspired by meeting our amazing artists in their private studios.
THAT has the pleasure of partnering with various organizations in Hunterdon County:
LINK TO ONLINE NJ.com ARTICLE re: 2018 THAT tour.
THAT is mindful of the exaggerated influence that the "art world" exerts on shaping what art is regarded as "good" or worthy of attention. There is art that expresses exciting, original ideas right here in our backyard. THAT aims to give these artists greater access to a public eager to explore studios far from venues traditionally intended for art investors.
MAILING ADDRESS: The Hunterdon Art Tour (THAT), PO Box 106, Baptistown, NJ 08803