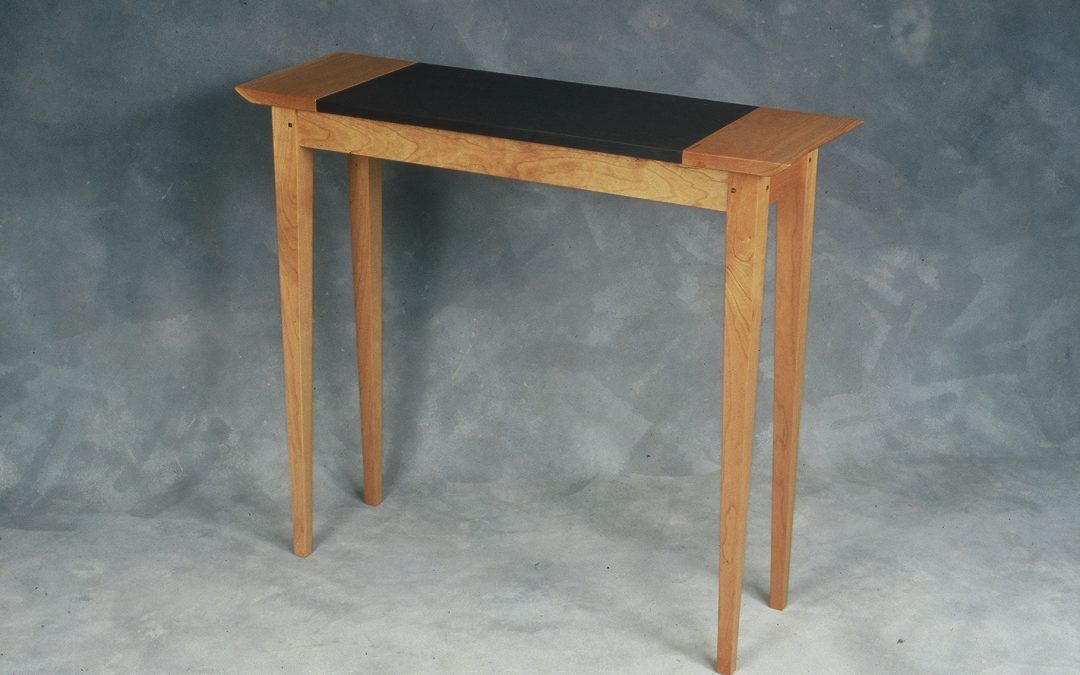 Douglas Wright
Woodworking
50 Kingwood Avenue, Frenchtown, NJ 08825
Doug's studio will be open on Saturday, May 1 from 10 AM to 4 PM & Sunday, May 2 from 11 AM to 4 PM.
I'm an engineer by degree, and an artist at heart. My formal education was at Carnegie Mellon University, and my artistic education has been ongoing, including a one-year apprenticeship with furniture designer Jeffrey Greene. I think this combination provides a good base for creating furniture that is aesthetically interesting, functional and has structural integrity. I love the whole process – sketching a concept, working out the details, and bringing the piece to life in the shop.
My design interests lie in creating pieces with straightforward lines. I prefer working with North American hardwoods such as black walnut, cherry, and maple, saving imported exotics for details and accents. Stone, glass, and other materials also find their way into my designs. I feel fortunate to live in this area, which has a rich artistic tradition and a thriving community of artisans. The result is an environment that provides a great source of inspiration for design and quality craftsmanship.