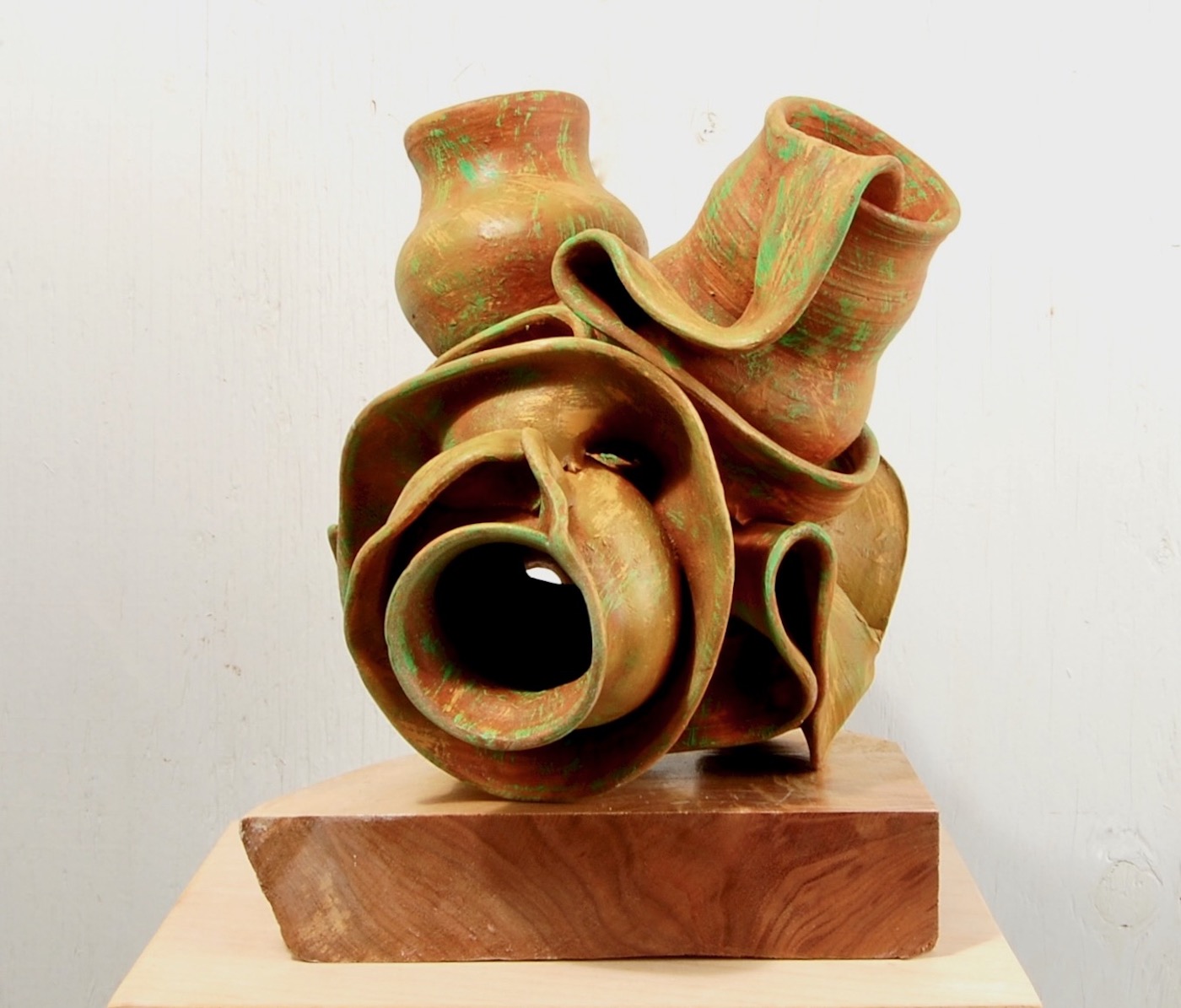 Ruth Jourjine
Ceramics
Ruth's studio will be open to the public on Saturday, April 30 from 11AM to 5 PM.
123 Raven Rock Road, Stockton, NJ 08559
(609) 933-4535
Clay is the main component of my recent sculpture. The color process is also an important element where I use oil stain and various paint methods depending on the pattern in my mind. I am inspired by the endless amount of repeating patterns I see in nature from the woods to under my microscope.
At this point I like to counter the fragile fired clay with cement, stone or wood to anchor the sculpture. I also use bolts and metal both for support but also a reflection of visits to natural history museums where "specimens" are pierced and poked for display. With contrast in materials I push to add tension to the finished sculpture that reflects both on how fragile life is but also durable.