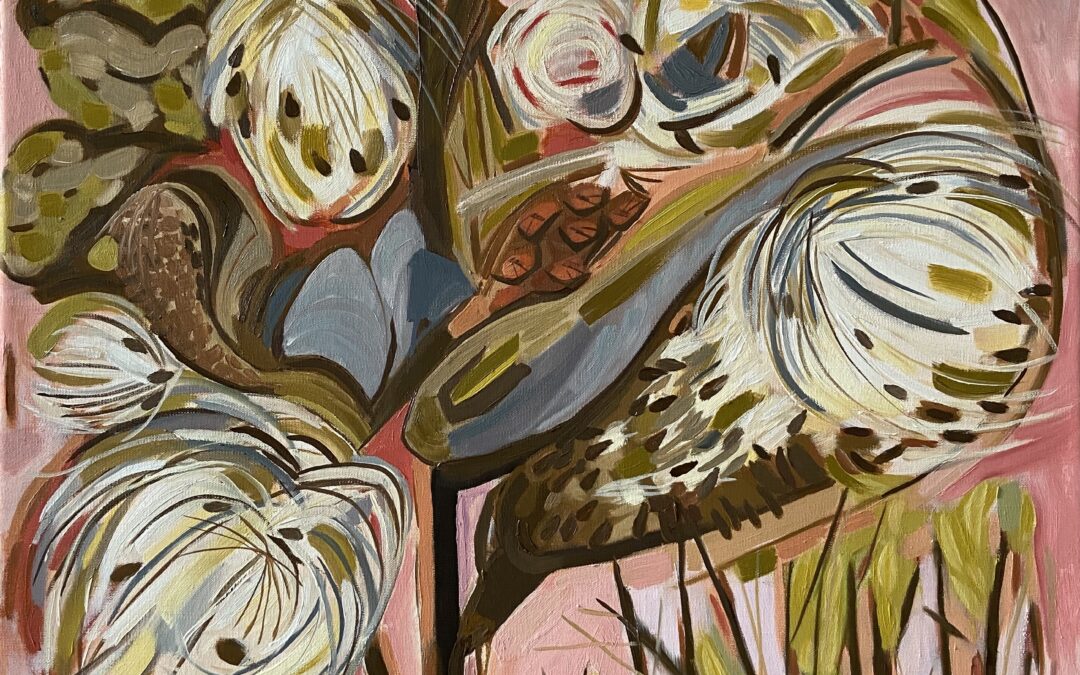 Ann Thomas
Painting
Ann's studio will be open to the public on Saturday, April 30 from 11 AM to 5 PM.
23 Sanford Road, Stockton, NJ 08559
(609) 731-5857
I am compelled by the discovery and the infinite possibilities of putting paint on a flat surface.
Working in oils, and preferring to work large, I paint landscapes based on places I know well in Hunterdon County. I also enjoy getting lost in the freedom and energy of the looser style of abstraction.
When something in the natural world attracts my attention with enough impact, I decide to capture it with paint. The ideas are presented in the work through color, paint application and movement throughout the piece. I hope the journey I take while painting extends to the viewer as well.